Summary: As of August 2020, 1) All previously archived courses are free. Enjoy! 2) All future courses will come in two favors: a) A free overview mini-course and b) a paid in-depth complete course
—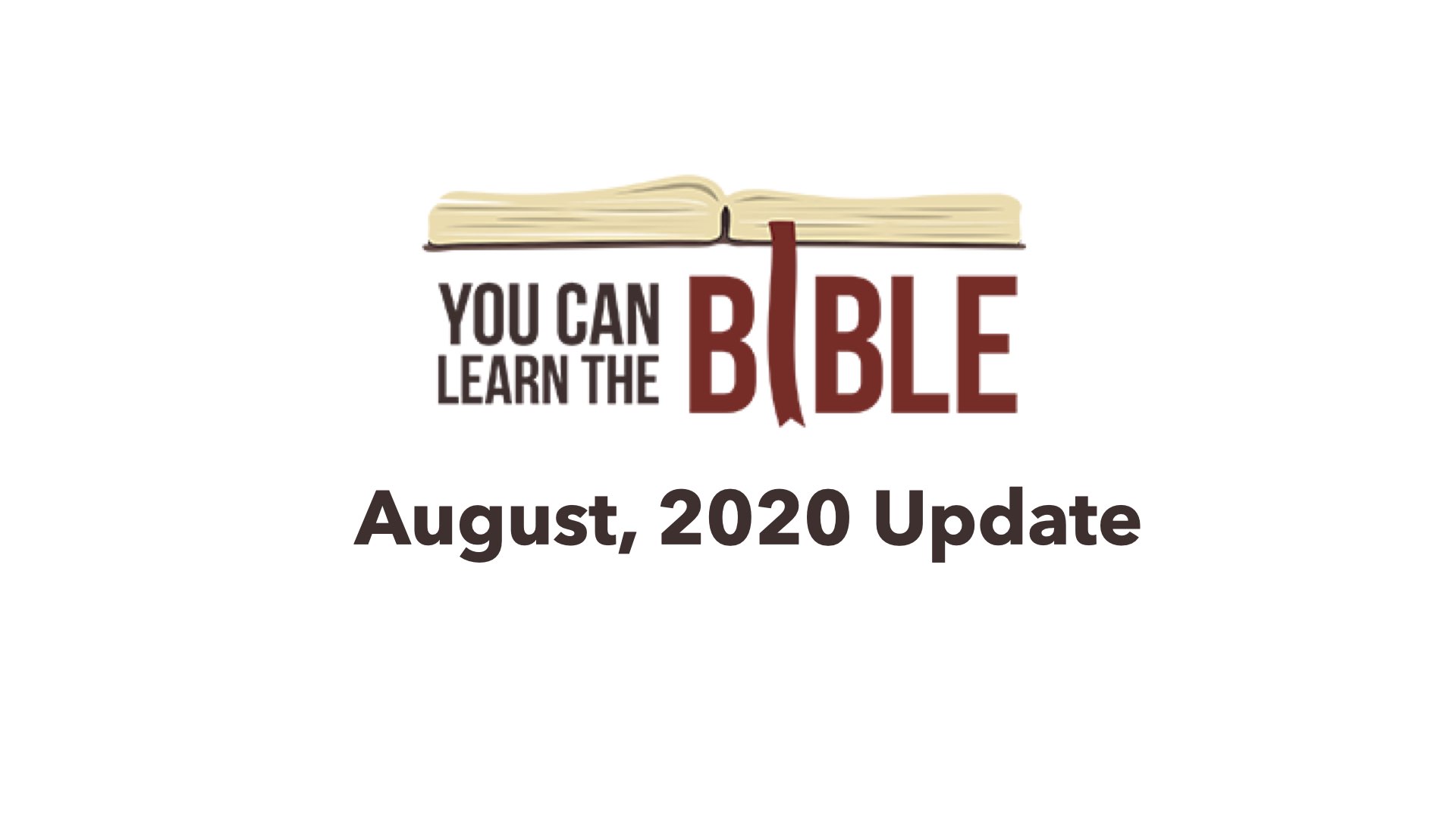 Things have been quiet on the YouCanLearntheBible.com blog for awhile, but that is because some exciting changes have been taking place over at YouCanLearntheBible.com headquarters and so I wanted to give you a quick update on some stuff.
—
1. Ok, I'll be On Video!
If you have watched any of my teaching videos you have noticed a distinctive lack of my face on all of them up to this point. This was not by accident! Even though I get really charged up to teach the Word of God, I am not nearly as thrilled about being in front of a camera. In fact, with The Complete Bible Overview Parts 1-3, Spiritual Formation , Evidence for the Resurrection, and The Life of Christ - Part 1, I have recorded over well over 200 videos with the simple "slides-and-voice" approach. This has worked fine.
However, some people have asked, why are YOU on the recordings you make? It was easy to brush off the question with some version of the "people aren't here for me, they are here to learn what I know" response. Not to mention the hassle of video: you need a place where you won't bother others or feel self-conscious, where it's quiet, then you have get studio lights, and a good camera etc. No thanks.
Then I realized something: When I watch others teach, I like seeing them and the content together, and I bet others probably feel the same way about me.
So, somewhat begrudgingly (and somewhat excited too, not gonna lie) I have decided to shift my workstation to allow for video-recording. Part of this shift has been the advent of forced-livestreaming into my life (thank you COVID-19), but the bigger reason what that I really think it will make for better videos overall.
So going forward, you will see my face on my videos.
—

2. New Recording Studio Workspace
With the decision to invest in video, I decided to move my desk and computer into another room at my church where I could have a quasi-studio. I was having to set up and take down to record previously, so this allows me to be more prepared to record more often.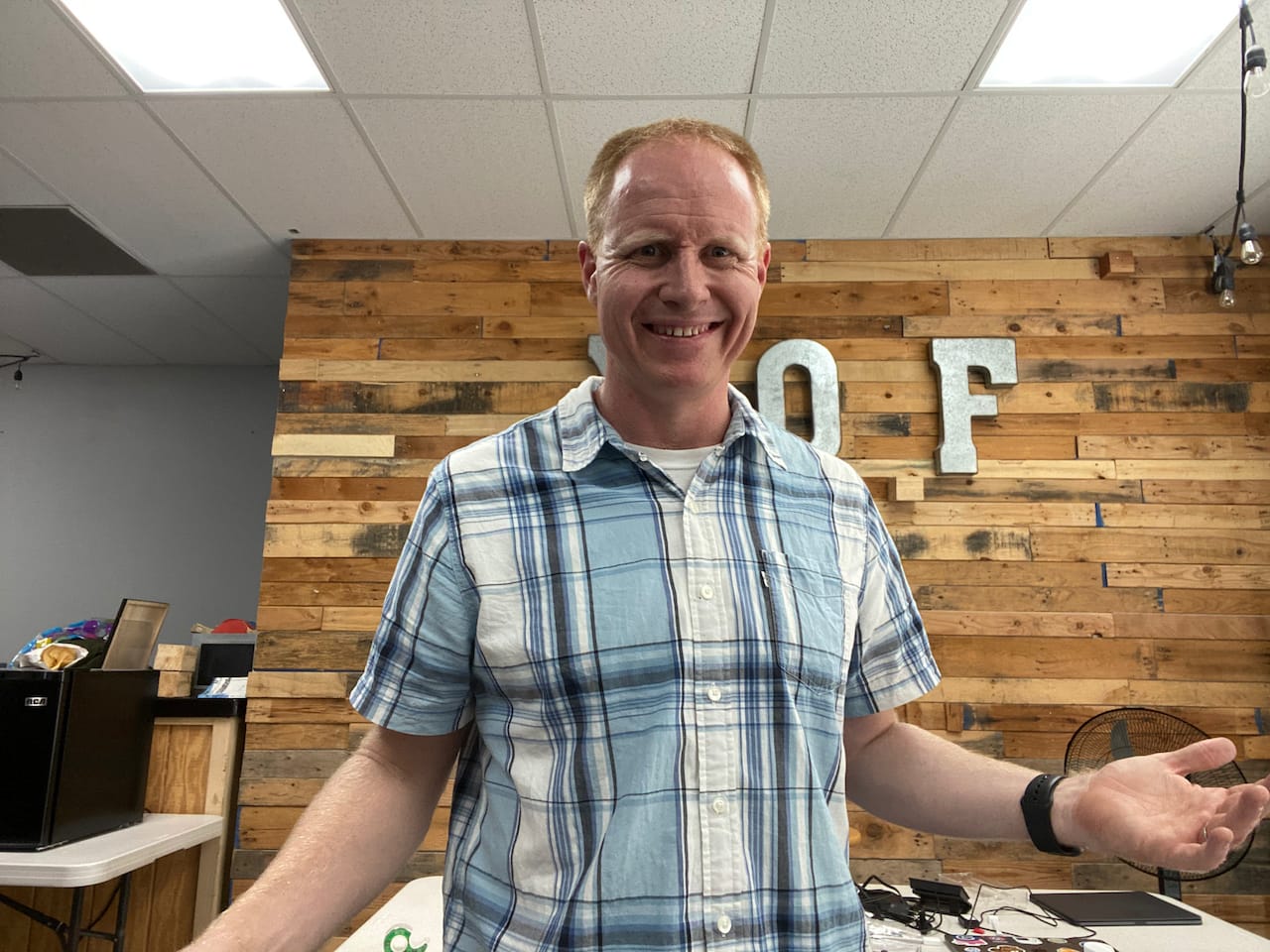 —
Here is a shot of me in my new space (my church Youth Room with this sweet shiplap backdrop I love) as well as my Senior Pastor Tom long recording a video for our church.
—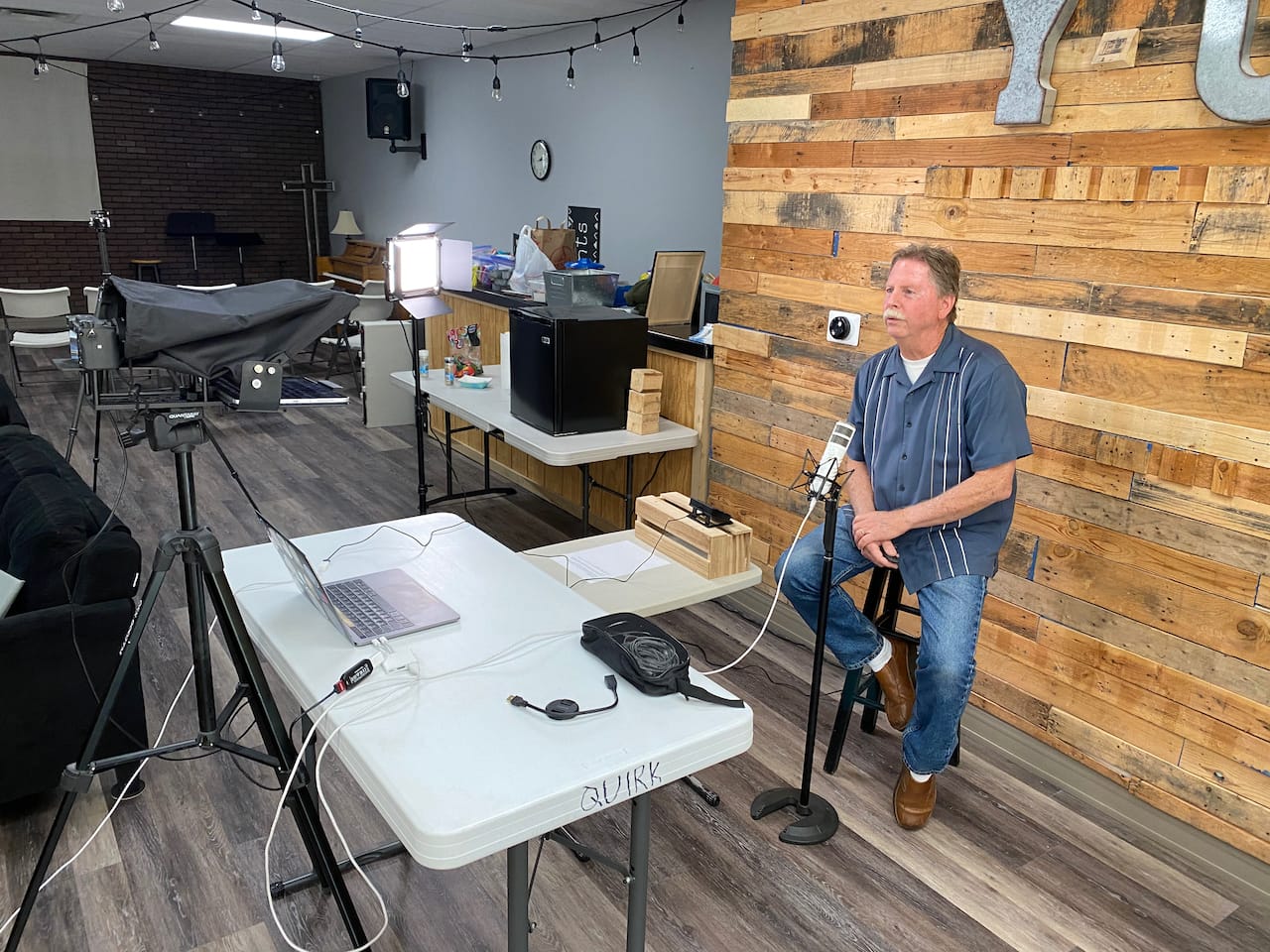 —
3. New Philosophy
—
About 5 years ago, when I started making teaching videos out of my slides, I never thought I would be where I am today (and in many ways, I am still just getting started). What I mean is that my thinking about my teaching content then was "record what you make and archive it for my church". I wanted to allow a way for people to review it if they missed a class. That was about it. I created my first course website not to make money, not to reach the world, but more to offer a resource to my church, and organize it in an easy-to-follow way. I loved online courses myself, so that was the plan.
After finishing The Complete Bible Overview Parts 1-3 (145 videos worth of content) I thought, "Why not put these on YouTube?" I never intended on making money from my past work, but thought that it could help people outside my church as well as those who are part of my church family. So I started a YouTube channel and uploaded them. Then went on with the ministry at my church.
Well, since then I have realized that there is definitely an interest outside of my church for my content! I just passed 800 subscribers on YouTube, and since moving my content to Teachable (see my previous post) I get people all the time who are signing up for my courses without me doing much marketing at all.
All this has caused me to completely reverse my thinking about the way I create my content going forward.
So as of now, I am changing the way I am doing things. I am still teaching my content to my church first (you know, pastor and all), but instead of organizing my content for my church and then sharing online, I am now thinking of how to organize engaging online courses and then teach them in person at my church.
It may seem like a small difference but it totally reshapes how I plan to go about everything from here forward.
—

4. New Course Structuring, Pricing and Focus
—
I am going to be honest: I have always struggled with the idea of selling my courses.
I am not here to make money. I want people to learn, love and grow in God's Word. But I have learned a few things since I started this thing 5 years ago.
1. First, generosity is the gateway to trust. Giving things away is the most incredible way to be awesome online. I love giving things away for free and I plan to do so for the rest of my life.
2. However, I have also learned that not all things should be given away. I once heard the phrase, "that which we acquire easily, we esteem lightly" and that is always going to be true about free stuff. When we pay for something we have a whole new sense of value, commitment, and engagement with that thing. Good content should cost money. Bible training or otherwise, this is just a plain fact.
So what to do? Give it away or charge?
Both.
—
All Courses on YouCanLearntheBible.com will now fall into one of 3 categories:
1) ARCHIVES: FREE - Everything that I have made up unto this point is free. Over 200 videos. My full archives up to August, 2020. Free. Forever. You're welcome.
2) OVERVIEW MINI-COURSES: FREE - For all new courses, I will be offering a free "Overview Mini-Course" which summarizes the key ideas of a Bible book or series. I still want people to be able to get new Bible training on my website without paying.
3) IN-DEPTH COURSES: PAID - Full, in-depth courses will be Paid. If someone goes through the mini-course and wants more, I want to be able to offer them a more complete experience. This is a paid upgrade to the full course from the mini-course of the same name.
I feel like this new pricing and content structure accomplishes all of the goals that YouCanLearntheBible.com exists to accomplish. I want people to have the chance to learn boatloads without ever paying me a dime. I also feel its right to charge for the full version of courses going forward.
That's enough for now, So let's do this!
—
P.S. I will be creating another post with the content roadmap shortly! This post got kinda long, so I think the roadmap warrants its own post.