So what is Evidence for the Resurrection all about?
Of all the components of the Christian faith, the bodily resurrection of Jesus Christ is the most essential. The Apostle Paul even goes as far as saying that if Christ did not rise from the dead then our faith is useless! But is there evidence to support this central claim of Christianity? If so, what is it? Furthermore how does the biblical resurrection account compare to other resurrection theories? This course tackles these important questions head on. Let's dive in together to explore the Evidence for the Resurrection.
Course Details:
2
Course Sections |
8
Lessons |
1
Hour of Content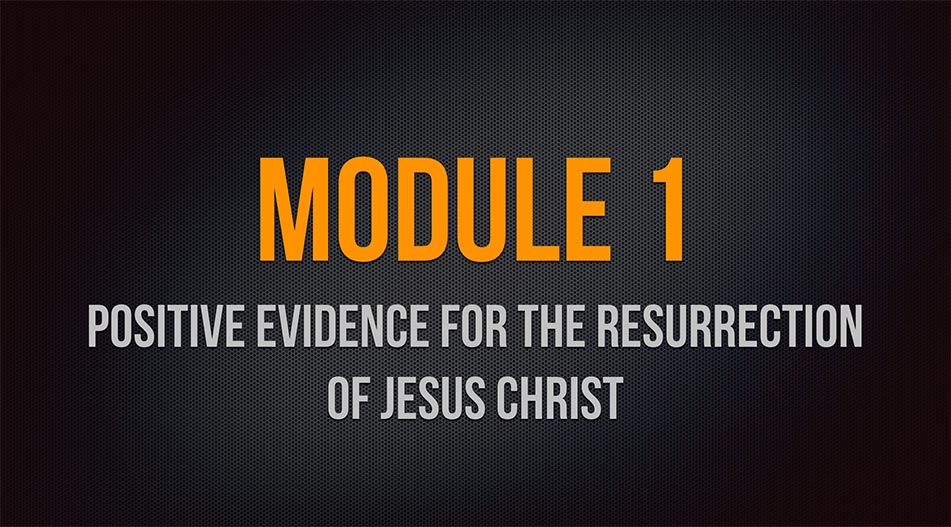 What Positive Evidence is there for the the resurrection of Jesus Christ?
-- Learn a four-part historical argument for the resurrection of Jesus Christ
-- Understand why a historical approach is essential and persuasive
-- See what is at stake if the resurrection never happened
-- Know how the presence of positive evidence deepens and and strengthens our faith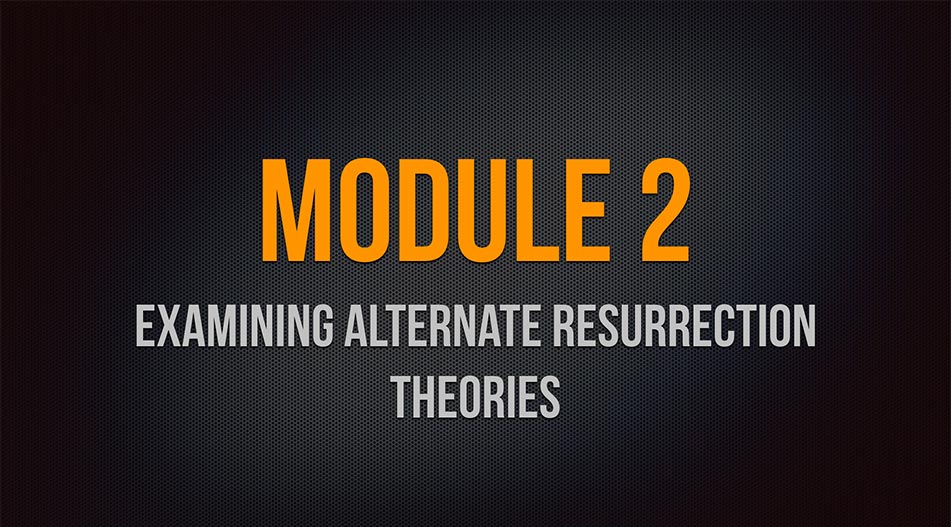 What Other Resurrection Theories Exist?
-- Get an overview to alternate resurrection theories
-- Learn a clear system for how historians evaluate the strength of all historical theories
-- See how all 5 common resurrection theories stand up to the tests of historical examination
-- See how the biblical resurrection account compares to other resurrection theories
Course Curriculum
Available in days

days after you enroll

Positive Evidence for the the Resurrection of Jesus Christ
Available in days

days after you enroll

Examining Alternate Resurrection Theories
Q&A with Pastor Bodie about Evidence for the Resurrection
Why Did you create this course?
A couple reasons. First, the importance of the historical resurrection of Jesus Christ cannot be overstated. All of Christianity hangs on it. So I wanted to make sure that one of my foundations courses was on the evidence that we have for historical reliability of the resurrection.
This was also my very first exploration into online course building. I had never done it before and since I had already taught this as a two-week course at my church, I dove in and tried to make it into an online course.
It was really this course that helped me learn so much about the recording process, editing, creating good visual content and the length and pacing of the course videos. This course gave me the chance to get going, so I will always be thankful for it!
What Were Your Main Resources and Influences?
As noted in the video, William Lane Craig's resources on the resurrection were my primary source material. He is a titan in this field. This particular lecture provided much of the source material for this course.
I am so abundantly thankful for the work of Dr Craig in this particular area of scholarship, not to mention the plethora of other areas of philosophy and apologetics he has contributed to.
What Would You Like People to Know Before Taking This Course?
This was my first course, so be nice! Ha ha. In truth, when I went to go publish this course the original slides were so bad that I actually re-did them with video animations. Much better.
Really, I want people to have an open mind. I do my best to try and look objectively at the evidence we have for the resurrection of Jesus, even though I do hold to the view that the biblical account is historically sound.
I hope that anyone who goes through this course would be careful to be aware of any bias, Christian or not, and intentionally try and hold it on pause to consider the evidence and points that I make in the course.